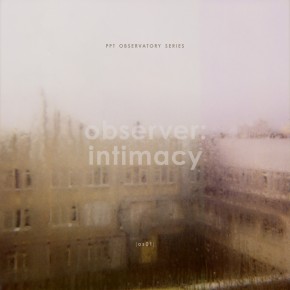 A collection of works whose leitmotif are variously captured intimate relationship with the environment presented by artists from all over the world.
Works presented during the Urban Observatory (PL: Obserwatorium Miejskie) Festival in 2012 in Toruń/Poland.
obserwatoriumiejskie.tumblr.com
___
Within Urban Observatory were had created new sound spaces in Toruń – URBAN SOUND AWARENESS project. At various points in the Old Town Area there had been placed recordings submitted by artists from Australia, Canada, USA, Germany, France, Belgium, Poland, Spain, Ireland, Slovakia, Hungary, Great Britain, Pakistan, Taiwan and Bangkok. Field recordings from remote locations and sound impressions to be heard in the urban fabric were designed to change the perception of the place where they were presented.
os01 – originally presented inside Tantra Club – Toruń, Ślusarska Street
credits
Curated by Pamela Granatowski
Mastered by Mateusz Wysocki
Cover artwork by Krystian Kujda
Cover design by Marcin Jankowski
Web Graphics by Justyna Kociszewska
Produced by: Pawlacz Perski net-label & Fundacja smacznego!
fundacjasmacznego.wordpress.com
pawlaczperski.org
An info pack about artists & track ready to download:
[wpdm_file id=25]