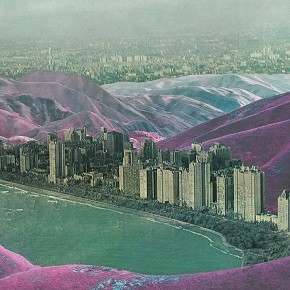 The album by the Arszyn/Duda duo is a proof of the timeliness of electroacoustic music. "Automata" is filled with the saxophone, tuba and percussion sounds. Besides that we will hear some preparations, glitches, amplified objects and microinterferences at the rear of this recording, which – in combination with the peculiar perspicuity and significance of wind instruments – make all the difference to this release.
Album is available in digital files and in a limited edition of 50 cassettes.
Musicans:
Krzysztof Topolski: A1 (no input mixer), A2 (electronics), A4 (drums, percussion, electronics, buchla 200, monotron), B1 (drums, percussion, electronics, buchla 200), B2 (percussion), B3 (no input mixer, field recording)
Tomasz Duda: A1-4, B1-2 (sax)
Per-Åke Holmlander: A3, A4 (tuba)
Johannes Bergmark: A2, A4, B1 (platform for amplified objects)
Joanna Duda: A4 (piano, wurlitzer piano, voice)
Gosia Kęsicka: A2 (oboe)
Mixed and mastered: Tomasz Duda (Studio Nagrywex, Otwock, Poland, 2014)
Recorded at EMS Studio, Stockholm, Sweden, February 2013 by Krzysztof Topolski, Tomasz Duda, Per-Åke Holmlander and Johannes Bergmark. EMS studio recording session was made possible by Polish Institute in Stockholm. Additional recordings and overdubs by Joanna Duda, Gosia Kęsicka and Krzysztof Topolski in Warsaw and Gdańsk 2013/2014.
Reviews: Kultura Staroci | FYH | Decoder | Kilof | Felthat | Popupmusic | 1uchem1okiem | Rozhlas 
Graphic design: Gosia Słomska