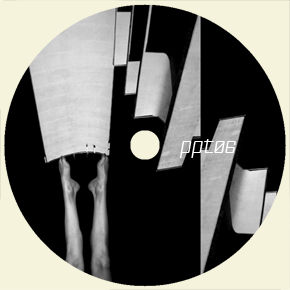 Cover artwork – photo by: Iwona Gąsiorowska
The beginning of the new album on Pawlacz Perski sounds like field recordings from the surreal island, whose inhabitants participate in bruitistic rituals.
Urinatorium project is an initiative implemented since 2005 by Hubert Wińczyk (H. Urinator) and / or Albert Schablack. Due to the health condition of Albert, in live performances is involved only H. Urinator. He is also a member of the electro-acoustic band kakofoNIKT, who works with musicians such as: Jeff Gburek, Peter Weaver (Revue svazu českých architektů duo), Roman Bromboszcz and Tomasz Misiak (KALeKA group), Patryk Lichota, Peter Mełech, Kacper Ziemianin (Kaspar Hauser Lingua duo), Peter Delimata, Joniec Joniec, Mateusz Wysocki & Lech Nienartowicz (Porcje Rosołowe duo). During his performances Hubert uses tools, metal scraps and plastic waste, the acoustic generator, field recordings, voice recorder, his own voice, also contact microphones, radios, children's instruments and/or guitar effects.
On the stage of recording of his research and production are used: MD recorder, voice recorders, loop station, tape recorders, archival radio&tv broadcast recordings and PC. Telling the long story short, he exorcises the "spirit of the machine" in the postcyber landscape. We invite you to listen!
1. Korę jemy na chwałę naszego Wielkiego Wodza [14:16]
2. Mozoł relaksu na ul. Dmowskiego (dawniej Findera) [13:40]
3. Św. Sebastian z nailguna rozstrzelany [5:59]
4. Po co mam tam chodzić jak w TV jest wszystko a w komputerze jeszcze więcej? [18:18]
Sources and modulators used in sound:
Marshall JH-1 Distortion / Overdrive (2), children from Janusz Korczak's kindergarten (2), samples from the documentary movie "Defilada (Parade)" by Andrzej Fidyk (1), Cassette Recorder Panasonic RQ-L340 (3), Stanisław – the bathroom renovation specialist (2), Quarz 8mm camera 1x8S-2(2), PC (4), Philips TV 21CN4462 (4), microphone outside the window (2), Quake – video game (3), Software, VST-host+ vts freeware plugins, including tweekbench (1-4)
Here: muzyka konkretna, noise, drone, post-industrial, improv
Play: Hubert Wińczyk