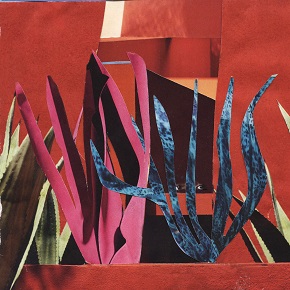 On the new Pawlacz Perski summer release Rhythm Baboon trapped us in rhythm, which – according to experts in the subject – is a distant reminiscences of Chicago's footwork. Meanwhile is sticking our shoes to asphalt that is cooling down after a hot day with a strongly stretched, dubby chewing gum. A proposal for sluggish drift lovers accompanied by a shopping cart strolling in the glow of a purple neon that says "Schizophrenia." Just make sure that your trolley is well equipped with a cassette player.
Rhythm Baboon – producer and DJ living in Gdańsk, Poland. His latest fascination are genres from Chicago: juke & footwork. The mix of dirty and obscure ghetto sounds from the Windy City seem to be the ideal environment for Rhythm Baboon's music, which creates new contexts and narrations that go far beyond the genre's typical sound. Thanks to his unconventional flavour he has become one of the leading producers of Polish Juke, releasing 3 EPs. The most important one for him, Rhythmwerkz (2015), empowered him as a footwork producer and took him to perform on relevant Polish festivals. Last October the renowned U Know Me Records label released Rhythm Baboon's latest work "The Lizard King" EP (12") and just before that he debuted on the London NTS Radio with a guest mixtape.
Music: Szymon Listewnik
Graphic design: Laura Kudlińska
Mastering: Michał Wolski
Reviews: Akcelerator | Polifonia | Nowe Idzie Od Morza | ATTN | Nowamuzyka
Album is available in digital files and in a limited edition of 60 cassettes.