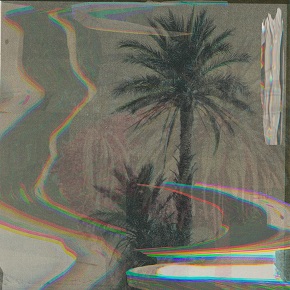 Dreamy cinema is characterized by fragmentariness, references to historical aesthetics discarded long time ago and what's more, by plenty of psychoanalysis. "Wendy" – a project of the Grupa Etyka Kurpina / Etyka Kurpina Group – is a soundtrack to this precisely image. The narrativity and assembly composition of the music are united here with the oneiric imprecision. The new cassette by Pawlacz Perski allows the listener to immerse oneself in dense nebula woven from coils of tape of unknown content. One by one, mediated audio quotes emerge out of this dark ambient matter. They are a kind of guideposts allowing to find a fleeting sense in the twisted logic of a dream vision.
Adam Frankiewicz – Founder of independent record label Pionierska Records. Author and co-creator of "Ojun", "Grupa Etyka Kurpina", "ZXSinclair", "Listen to the East". Theatre director and contemporary composer. He runs workshops about sound, writes scripts for radio plays. Performs live regularly and has played at many events in Poland like: Unsound Festival (Cracow,2015), Open Source Art, (Sopot 2015), Fala Dźwięku (Białobrzegi, Warsaw 2014, 2015), Impro Miting (Warsaw 2015), Brutaż (Warsaw, Cracow 2014, 2015, 2016) and others. Close subjects: lo-fi recording, tape loop based improvised music. Grupa Etyka Kurpina – The project explores the techniques of audio collage, and plunderphonics using samples cut from audio tapes, VHS, field recordings, improvisation-based tape loop, and magnetophones feedback. Assembled live using tape recorders.
Music: Adam Frankiewicz
Graphic design: Laura Kudlińska
Mastering: Mateusz Wysocki
Album is available in digital files and in a limited edition of 60 cassettes.