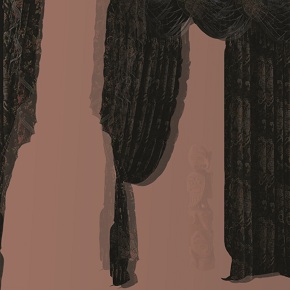 Hubert Zemler's new project is the musical equivalent of melatonin, which is known as the 'sleep hormone'. The undoubtedly relaxing potential of the record's first part filled with monotonous krautrock motifs and warm pastel colors might push a careless listener straight into Morpheus's arms. Later on, the dream appears only as a vehicle for traveling through the surrealist version of the Middle East. This is a land of wonders in which percussions often come out of their traditional roles, so that they can – with the help of electronics – transform into chimeric forms that live their own lifes.
All sounds were played, recorded and mixed by Hubert Zemler in February 2017 in Warsaw at Garażowa Street 4.
Mastering: Piotr Zabrodzki in Contrabanda Music Studios
Graphic design: Laura Kudlińska
Reviews: Nowamuzyka | 1uchem1okiem | Polifonia | The Quietus | Kultura Staroci
Album is available in digital files and in a limited edition of 50 cassettes.