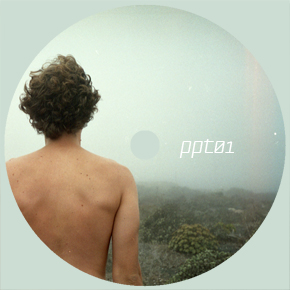 Cover artwork – photo by: Oliwia Misztur
The laptop duo consists of Owczy Pęd and Fischerle. They are well known artists in Torun's environment. Number of their projects is immeasurable. For example collective Poszmeg is worth noting, in which both of them participate by playing stranger folk, entering into collaborative with patients of the Dobra co-op on M. Reja Street. In addition to that Fischerle as Paweł Zalewski creates video works and installations.
The audio output of Porcje Rosołowe is a reflection on the medium that speaks its own voice in these painfully reduced to mere sound movies. The inspiration for the duo are muddy scraps of everyday life, Russ Mayer's films, the storm over the city, cockroach, light reflections on the empty beer bottle drunken at the jolly feasts, delicious sausage snapped off by furry warriors tired of long hours of ecstatic improvisation.
Tracklist:
1. Owczy popęd [7:13]
2. Leśne stworzenia strzegące skrótu [7:42]
3. P1 [5:16]
4. Na latającym dywanie [6:51]
Here: noise, drone, glitch, ambient, free improv, field recording
Play: Lech Nienartowicz, Mateusz Wysocki